Dear All,
We're back in business! Almost...
At the moment, we're supplying a small group of students on daily basis. We create a weekly menu for them (from Thursday to Wednesday), we send it to them by Monday evening every week, they decide and sign up for days they want by Tuesday evening, then they send the payment in advance and we cook for them.
But you don't have to wait till the next week's menu's out, you can order today from the menu I'm sending you now if you fancy any dish.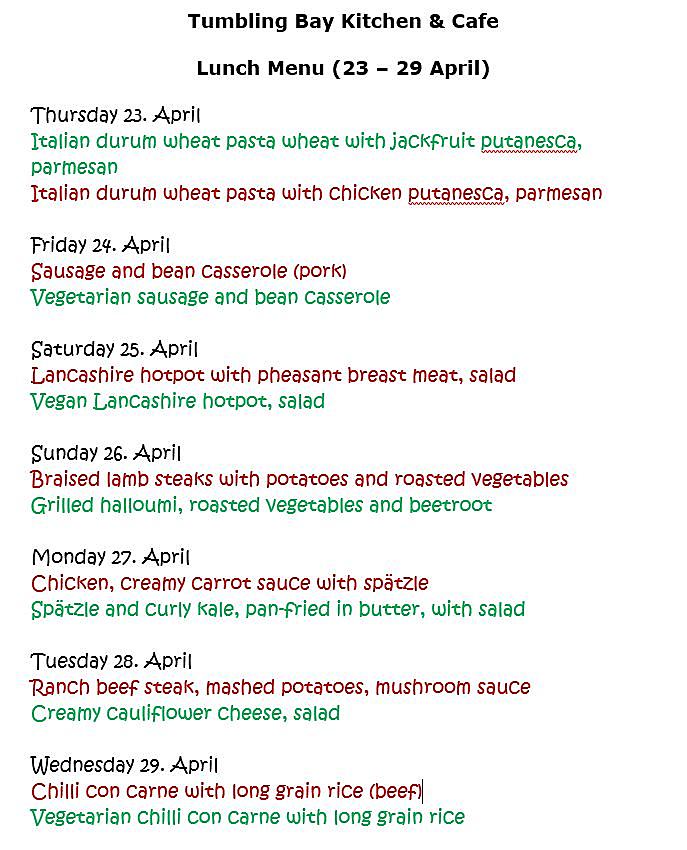 It's a 7-day menu with two options, vegetarian or meat.
The students gave us a good business idea and we're indeed taking 'the scheme' (such a popular word these days) to 'our' people as well, as a takeaway service.
As I mentioned the choice is limited but portions are generous. The prices are lower than usual, veggie meal is £6, meat one £6.50.
But if you are members of WOCA it's only flat £5 per meal. The lower price for members also aims to encourage more people to join our WOCA and this way to support the Centre as well in these unusual times.
Just to mention, you don't have to order the whole weekly menu ( but, of course, you can!), you email us which days and dishes you would like to go for, we'll put your names on the list and send you the payment link via email, after the payment is through you'll receive a receipt.
The reason why we ask people to pre-order is the logistics, I simply can't do shopping as frequently as before and need to plan well in advance and with an optimal accuracy as well, so there's not much wastage/no shortage. Some ingredients are also delivered to us but only once a week.
The pick-up times will be arranged via email/text/whatsup links.
Here is the current menu, the dishes are a bit different than what we're normally do, have a look, you may like some.
Let me know what you think
Speak soon
Best
Tom